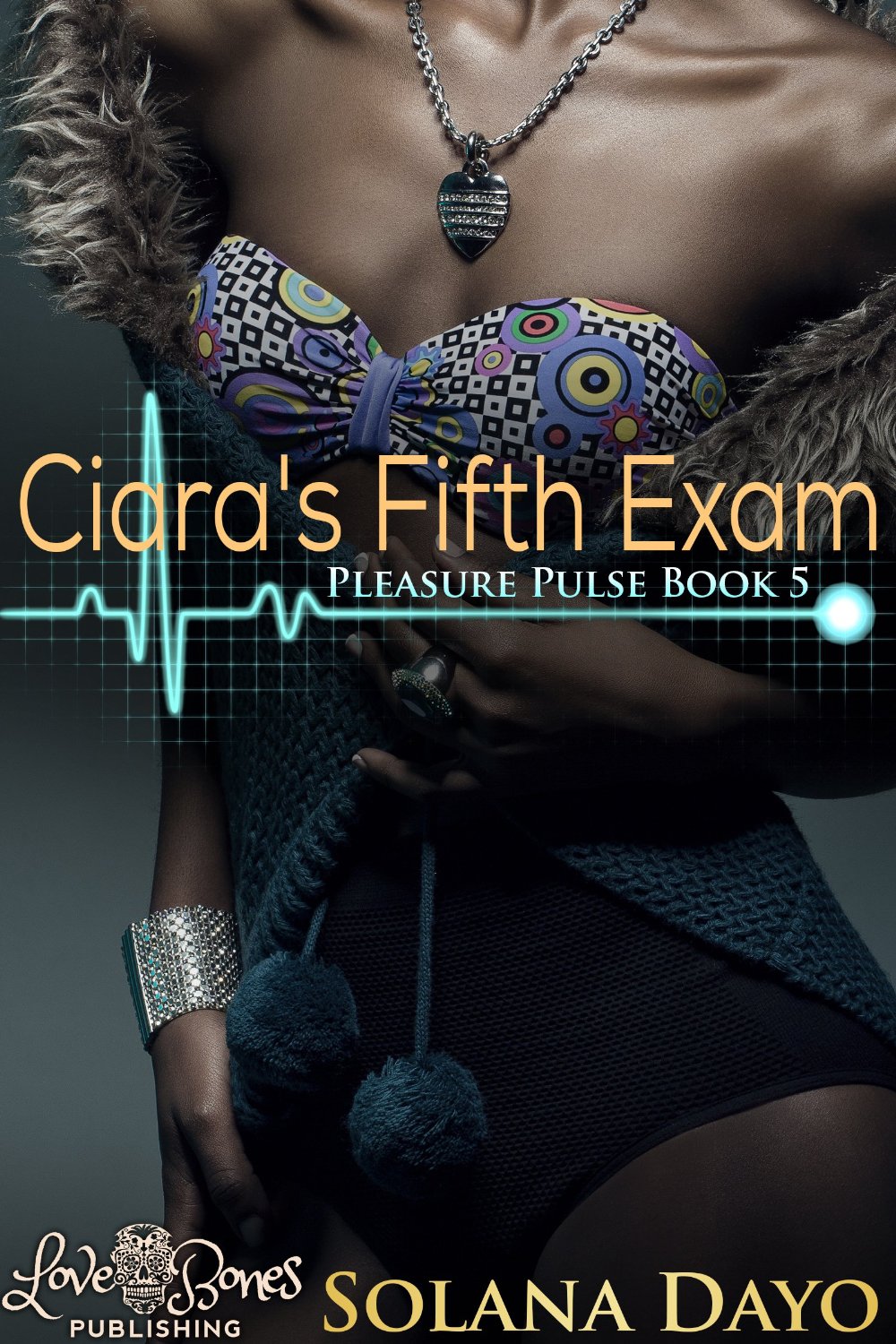 Summary
Ciara is BACK for her fifth medical exam with Dr. Gilliard and his hot assistant David!
It's homecoming time! Ciara is pumped to see her best friend Nakita, who's been away for her first semester at college. But Nakita comes home with a big problem. After a one-night stand, Nakita thinks she's knocked up. But Ciara has in mind the perfect doctor for Nakita to visit: Dr. Gilliard and his sexy assistant, David, of course! You'll never approach your ob-gyn exams the same way again!
Ciara's Fifth Exam (A BWWM Medical Exam Menage) ~ Pleasure Pulse Series (Book 5) contains medical play among a black female and white males. This work is for adults 18+ only, and is the product of the author's imagination. Any similarities to real life characters, places, and events are completely unintended and purely coincidental. Please further note that all characters depicted are of legal adult age and are unrelated. If you are offended by the nature of such stories, please do not purchase this book. Otherwise, I hope you enjoy.
Book Links