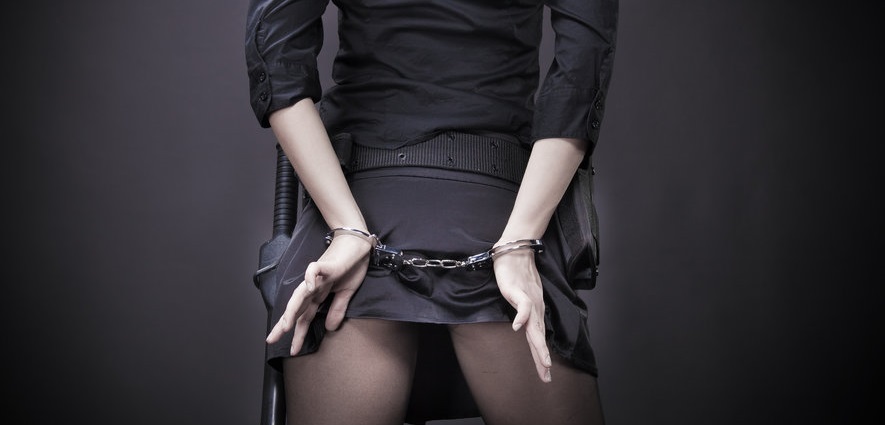 This past week anytime I turned on the TV or clicked on to the internet, something happened. I got the feeling it was okay to be kinky. Well, really, I know it's okay to be kinky, but I had the feeling that the rest of the world was finally coming up to speed.
I know it has been talked about to death, but Fifty Shades of Grey whether you loved it or hated it- it happened. The movie came out over the weekend so there have been lots of talking about everything- sometimes it even has to do with sex. Personally, I devoured these books when they came out, I realize in retrospect I was hate-reading them because for one thing I did not find Christian Grey sexy, he actually sent off this weird serial killer, stalker vibe and something that kept me reading through the whole series was that I wanted to see where he ended up hiding Ana's dismembered body (morbid, I know, but I cannot be the only one who thought the guy was deranged!)
Anyway, I am not reviewing the books or the movie or telling you what you should or should not be thinking about them. I am going to say that now it seems okay to talk about kink and if not kink at least sex, and you know what else? It seems okay to be a woman and to like sex- and maybe even want to have sex. It's crazy!
Even with all the haters and all the backlash and debate about whether or not this one story based on fan fiction was worthy enough to be in the limelight and made into a movie, I think it has made its mark and it got people talking and it made some of us realize maybe we aren't so weird after all.
My second case in point is this show on Comedy Central called Broad City. I knew of it, but I had never watched it before. I was trying to fall asleep the other night and I hear, from my own TV, a voice utter "Right in the butt." I sat straight up and looked for my glasses, what am I watching??
I was watching this:
I then watched the rest of the episode and made my husband watch it the next day with me from the beginning. My first thought is- this show is funny, why have I not been watching it? My second thought is that they took something very kinky and probably out of a lot of people's comfort zones and made it funny, but didn't turn it into a joke. The theme was more of a "Live Life to the Fullest". Things eventually implode between Abbi and Jeremy (she ruined his dildo in the dishwasher) and upon reflection at the end of the episode she doesn't regret pegging. ("I have pegged." She tells her friend Ilana and Ilana's parents- yes, her friend's parents.)
In the episode Jeremy is breaking up with Abbi and she says she thinks they can work it out because she didn't even judge him for being particular about certain things. He counter attacks and says if she's proud of herself for not judging him that only means she thinks its okay for other people to judge.
But I don't think that's true. I think a lot of people judge because they don't understand. A lot of hate comes from ignorance. People can be quick to criticize something when they aren't familiar with it and don't know anything about it. And that's why I think Fifty Shades of Grey is a good thing and why the hot boy across the hall in a TV sitcom who enjoys anal pleasure is ground breaking.
My bestie called me one day while we were both in the midst of reading Fifty Shades of Grey and she wanted to know if I knew what a flogger was. Then she wanted to know if I thought we should own these items. Then she asked how often me and my husband have sex in a week (in a very awkward and apologetic manner). She was worried they weren't having enough sex and asked if I was aware that sometimes the sex scenes between Ana and Christian were all in one day. My reply was that it's fiction, and he's a billionaire- I assured her that one day when we're billionaires we will probably also have sex a million times a day. But really that would only happen if there were no more television or internet because I can always find a show to binge watch and cute cat pictures to squee over.
My point is having stuff like this in the mainstream is making things a little less taboo. I'm hoping once people get past their initial judgments they can accept kink for what it is- it's just sex, people! Lighten up and go experiment.
Casey McKay enjoys fighting the boredom of her soul crushing day job by being a spanking fiction writer by night. Writing books she would like to read- not surprisingly they all become romance novels, with lots of spanking. She likes a good romance, with a little bit of comedy, a happy ending, and of course some spanking. Follow her blog at www.caseymckay.com
[Photo via Roberto Bosi]