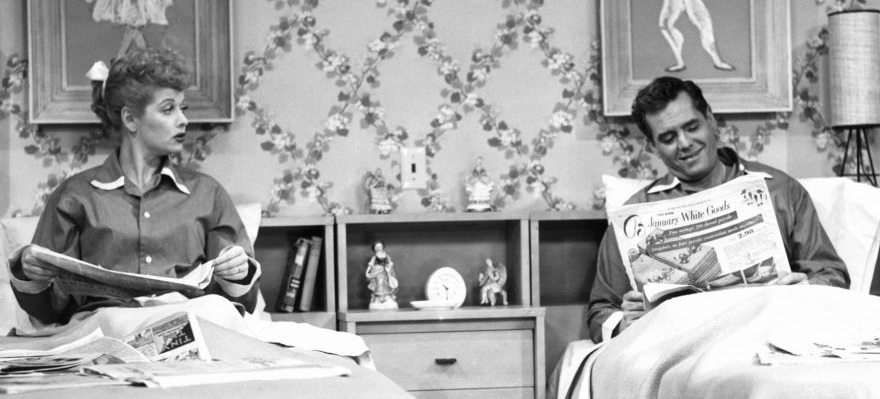 Couples often have a hard time communicating about their sexual desires. Men aren't mind readers. Yep, turns out 99% of men have EPSN not ESP. And ladies, we have a bad habit of denial if we have a problem. I'm fine, everything is fine.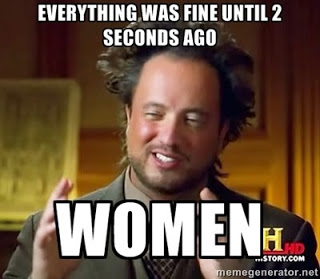 So how do we go about saying we want something more without hurting our man's ego? And if you're a man how do you talk about this stuff without seeming pushy? Plus, there is always the risk of judgement that makes talking about this stuff pretty uncomfortable. How do you get around the judgement?
I want to talk about a few fun ways to lighten the mood and create a no judgement, no expectations atmosphere that will get communications open between you and your loved one.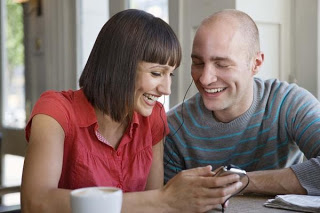 *Listening to a broadcast that talks about sex on podcast (free) or Spice Channel on Sirius XM (must subscribe) with your partner. In the car or at home. Pick the shows that are hosted by ex-porn stars and very liberal minded sex enthusiasts.
Don't take anything too seriously.
Do laugh with each other. I guarantee this will bring up sex topics you and your spouse have never talked about before.
My husband started listening to the Spice Channel last year on his own and it opened a flow of communication that I hadn't even realized was missing. I've always been been pretty open about my sexual everything. I can tell my husband fantasies I've masturbated to, secret desires, you name it. But my husband clammed up when it was his share time.
Hearing other people talk so openly about every aspect of their sex lives in such a casual way was what my husband needed to open the flood gates. When we listened to it together we had some of the best sex discussions we've ever had.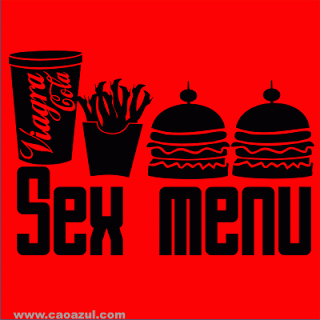 * Making a sex menu.
I'm sure some of you have done this. This is like the limit list for vanilla couples and it can be a hand written update to couples in a non-vanilla relationship. I know what would have been hard limits for me eleven years ago are long gone.
Hell, somethings that would have been a limit four years ago are now on the menu. It's also fun to write out some fantasies you've wanted to play out while you're at it.
Five years ago my husband and I exchanged our menus listing everything we wanted to try, everything we loved, and everything we were willing to try. My husband had about seven things on his menu. I had thirty-two.
Our communications really opened that night and it gave my husband a clear indication of exactly what I was into. It also gave him the green light to try new things.
-If you're not sure about what to put on a menu you both can fill out a BDSM checklist to email to each other. (Don't open at work) This makes everything clear and leaves nothing out!
http://www.wikiphilia.net/bdsmchecklist/bdsmchecklist.php
Then after reading each others checklists, write out at least one fantasy you each want to act out.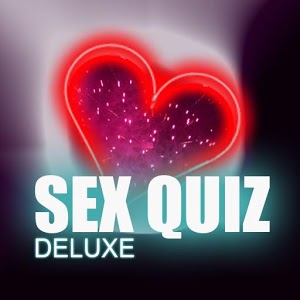 *Take a silly sex quiz and show each other the results.
Don't take the results too seriously.
Do talk about what you think you scored accurate on and what you thing is way off and why. http://quizfarm.com/quizzes/Sex/poeticthinker/do-you-have-an-inclination-for-bdsm/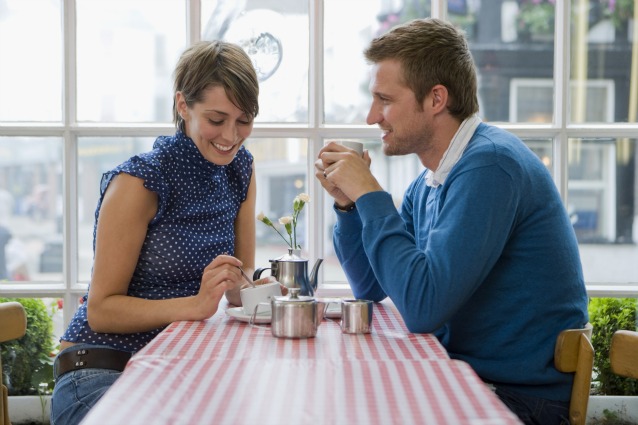 *Go on a second first date with your spouse or significant other as your selves. Let me be clear. You and your partner go out as if you don't know each other. This differs greatly from the 'picking each other up at a bar' role playing scenario.
The stranger role play is a fun idea to add to your fantasy list, but not what we're going for.
I know this one may sound strange, and the first time I brought this up to my husband he said, "So, you want to cheat on me with me?"
Well, no, that's no way to get reacquainted. Again, that would be in the role play for a different time. The point is to date your partner and get to know who they are in that moment.
This is a huge exercise in self awareness and opens up communication.
When was the last time you went out with someone you were trying to attract, for the first time? (hopefully you answer however long you've been with your partner) Chances are you're a much different person then you were then.
Your partner can ring the door bell like you're getting picked up or you can leave together after kissing the kids good bye. However once you get in the car, cab, or start walking to your destination you are strangers.
Make sure your date plan is conductive to talking. You both will talk about what you love to do in your spare time, your careers, your kids and how they have impacted your life, your hopes and dreams and skimming over the ugly stuff like you would on a first date.
Realize if you talk about your partner to your partner things may take a turn.
Saying, My kid's father is amazing and he's been a rock through the years, set's a much different tone then, I wish my kid's dad could spend more time with them. There were years when he just wasn't emotionally available.
Whoa, that could take the night down therapy lane. Try not to bring too much baggage on a first date, even an imaginary one.
Later in the night talk about the date, how you felt, any nervousness and awkwardness. Talk about your real first date and what you were thinking all those years ago. Then reminisce about a sexual encounter early in you and your partners relationship that stands out in your mind for positive reasons.
From there you can segue into new sex ideas.
Dont ask your partner, Are you happy with our sex life? That's a question in a minefield. Nothing will clamp up the flow of communication faster. Anyone who is asked this question has a moral obligation to answer, Why, yes of course.
Do say things like, If I asked you to spank me because I've been a bad girl in the middle of sex, will that throw off your stroke?
Or, I think it would be fun to experiment in the bedroom, then mention some things you'd like to try.
Saying you're curious and want to experiment in the bedroom is a lot less likely to hurt feelings or bruise egos than saying you need something new or different.
No matter what you do, make sure your partner knows you want to explore your sexuality with them. If your partner isn't into your budding sexual curiosity it wont be as fun for either of you.
Last but not least…..
Once communication has been opened, and you've established the types of things you want to try, delve into things that you or your partner may be unsure how to go about with instructional books and videos.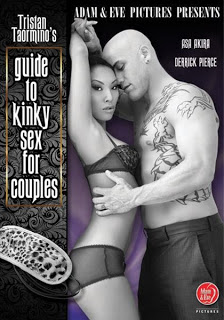 *Order a DVD from Adam & Eve and watch it together. You can even watch it yourself and have them watch the clips you want to try.
Tristan Taormino also has this particular guide in book form, but if you're sharing this with a man go visual. It's an instructional guide and I may order it just because it has two of my all time favorite BDSM porn Doms in it. (comparable to hot fictional book Doms) I'm not saying which two they are. ; ) I'll let you guess. I will say one of the guys did a video with a shibari scene with suspension that was one of the hottest things I've ever seen.
http://www.adameve.com/adult-dvds/how-to/sp-tristan-taorminos-guide-to-kinky-sex-for-couples-92310.aspx
Aubrey Cara likes it sweet n' dirty—romance that is. She adores writing about kinky characters finding their one true, naughty soul mate: to love, cherish, and get freaky with. Aubrey resides in Coastal GA with her wonderful husband, superhero kid, two hand-me-down dogs, and a fish that has survived against all odds. When she's not writing you can find her sewing costumes, repairing leaky faucets, and dodging the PTA. You can read more of her stuff at www.aubreycara.com