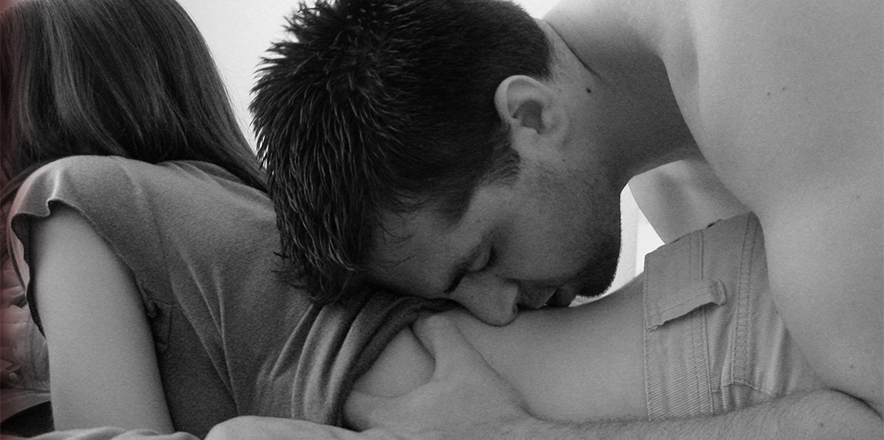 The concept of Daddy Doms can be confusing. People hear the phrase and most think "pedophilia" or "pseudo-incest", but the BDSM relationship that is often described as Daddy Dom/little girl (DD/lg) is neither. It's not a man wanting to have sex with a child, or a girl wanting to have sex with her father. Rather, it's a Dominant/submissive relationship in which the Daddy Dom acts as protector, nurturer, and guide for his babygirl. In turn, a little girl's Daddy is her world, and she will go to great lengths to make him happy. Her submission is her gift to him, and he honors her trust by helping her feel safe, which allows her to be playful, carefree, and the center of his world.
Daddy Doms are all about taking care of their little girls.
Here are the Top 10 Things a Daddy Dom does for his little girl.
A Daddy Dom will…
Make sure his babygirl's needs are met, both physically and emotionally.
Help mold her into her best self.
Correct her when she messes up. (think spankings, corner times, writing lines, etc.)
Guide her through life's ups and downs.
Protect her to the best of his ability.
Love, cherish, and adore her.
Make her the focus of his attention.
Teach her things she needs to know.
Hold her accountable for her actions.
Satisfy her sexually.
I'd like to make a clarification about Age Play. Some "little girls" like to color, drink from bottles, and act younger than their age. Many "little girls" do not. They act like grown women and simply enjoy the "babying" they get from their Daddies.
The Daddy's Girl Series is about a group of girls who gravitate towards Daddy Dom/little girl relationships. In these books the girls refer to their lovers as "Daddy." If that squicks you out, you probably won't like the Daddy's Girls books, but if you can open your mind to a different sort of relationship dynamic – you might just like them. Here's a sample from my new release, Poor Little Daddy's Girl.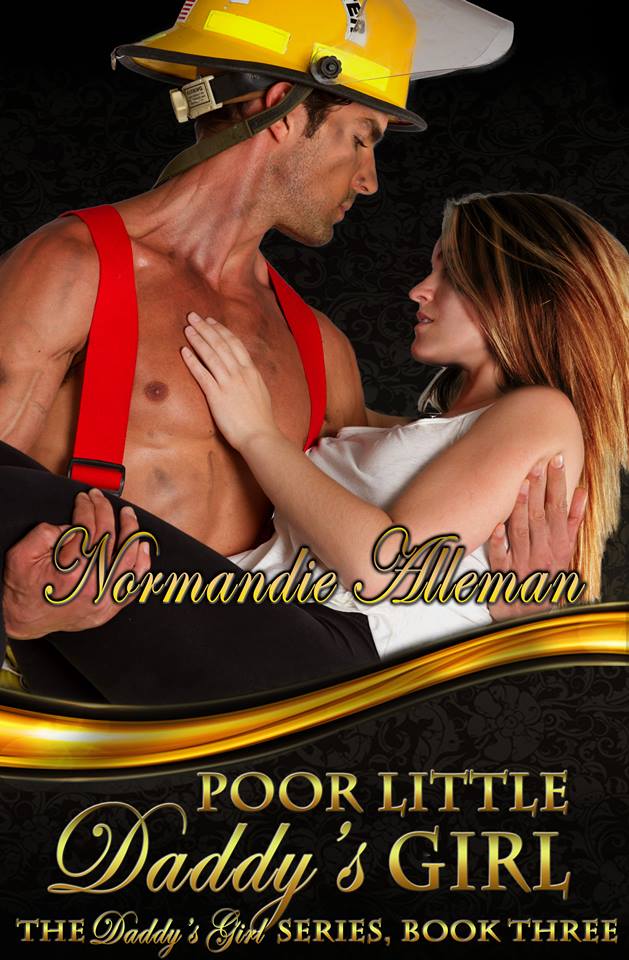 Excerpt
When they arrived at Doc's, he opened the door for Charmaine and they stepped inside. The cool air of their air conditioning whipped across their skin and made Charmaine's nipples harden, but he pretended not to notice. His favorite waitress waved to him and pointed to a table where they could sit. He led Charmaine to it and they slid into the overstuffed plastic booth.
Charmaine retrieved one of the cheery yellow, laminated menus and studied it intently. "What are you getting?" she asked, noticing he didn't need a menu.
"Egg white omelet, bacon, and orange juice," he said. She nodded and went back to perusing the menu.
The waitress brought them coffee, and she winked at Hunter when Charmaine ordered a Dutch baby cinnamon apple pancake and hash browns, but he didn't think anything of it until she brought their food. He stared at her plate piled high with a dome of delicious-smelling pancake with a sweet filling. The whole thing was swimming in syrup and covered in powdered sugar. Then there was the big pile of hash browns.
"What?" she snapped, calling him on his dropped jaw.
He wasn't sure how to respond. He didn't meet a lot of women who ate like ten year-old girls. "Nothing, it's just you don't look like someone who would eat that."
She doused the pancake with even more syrup. "Yeah, my personal trainer would kill me for it, but right now I don't really give a crap," she said rubbing her temples.
Aha, so she was human. He knew she'd have a hangover today. "You have a personal trainer?"
She nodded and shoved a bite of her pancake into her mouth.
"That you listen to?"
A smirk began at the corner of her mouth as she chewed then she took a sip of coffee. "I didn't say that, but I do pay him to whip my ass."
He almost choked on his orange juice as he visualized a personal trainer wielding a whip, landing a blow on that delicious rear end of hers. A pang of jealousy stabbed at him. "How's that working for you?"
She shrugged then pointed at her body with a flair. "What do you think?"
"I think you're hot. And I think you know it."
"Well, duh," she said spearing another sugary bite. "Want some?"
"No. Thank you."
"Let me guess. You're very particular about what you eat," she said as she popped the bite into her mouth and closed her eyes to savor it.
"I try to eat clean," he said more defensively than he intended. "Being in good shape is essential to my job."
She waved her fork in the air. "Yeah, yeah. Mr. Buzzkill, party of one."
"What is your problem? Just because some of us eat like grown-ups that's no reason for you to act like a child."
Shooting daggers at him with her big blue eyes, she stuck her nose in the air and resumed eating her pancakes.
"Hey, what was that last night when you called me Daddy?" Even as he asked, something in his stomach clenched, and he felt the familiar twitch of his cock.
She froze, then after a minute said, "I don't know what you mean."
He could practically see the walls rising around her heart, protecting her. Maybe she didn't remember—it was possible with all the alcohol and in the heat of passion— but he wasn't letting her off the hook that easily. Leaning across the table he said in a low voice, "When you were begging me—you said, 'Please, Daddy'."
Two pink spots emerged on her cheeks, but still she didn't say anything.
"I'm not making fun of you. I'm asking, Charmaine." He leaned back and casually tossed his balled up paper napkin on the table. Raising a brow, he said, "To be honest, I thought it was kinda hot."
"You did?" She looked him in the eye now, and he saw something akin to hope there.
"Yeah," he said shrugging his shoulders.
"It's just that I used to have a relationship like that… a long time ago."
"What kind of relationship?" He gathered she wasn't talking about her relationship with her biological father.
"With an older guy. He was a dom. Do you know what I mean?"
He nodded, knowing deep down that if it wasn't for his career choice he'd probably be a dominant in the BDSM scene. Instead he tried to keep those tendencies in check and sublimate his urges in other ways. Sometimes, like last night, he did worse at that than others.
"Well, it was that sort of relationship. He was my daddy dom, and I was his little girl."
Buy Links
Author Bio:
A former psychologist, Normandie has always been fascinated by human behavior. She loves writing quirky characters that are all too human. Fiber arts, baking, and Pinterest are a few of her favorite pastimes. She lives on a farm with a passel of kids, an adorable husband, and a pet pig who's crazy for Red Bull.
Author Links: