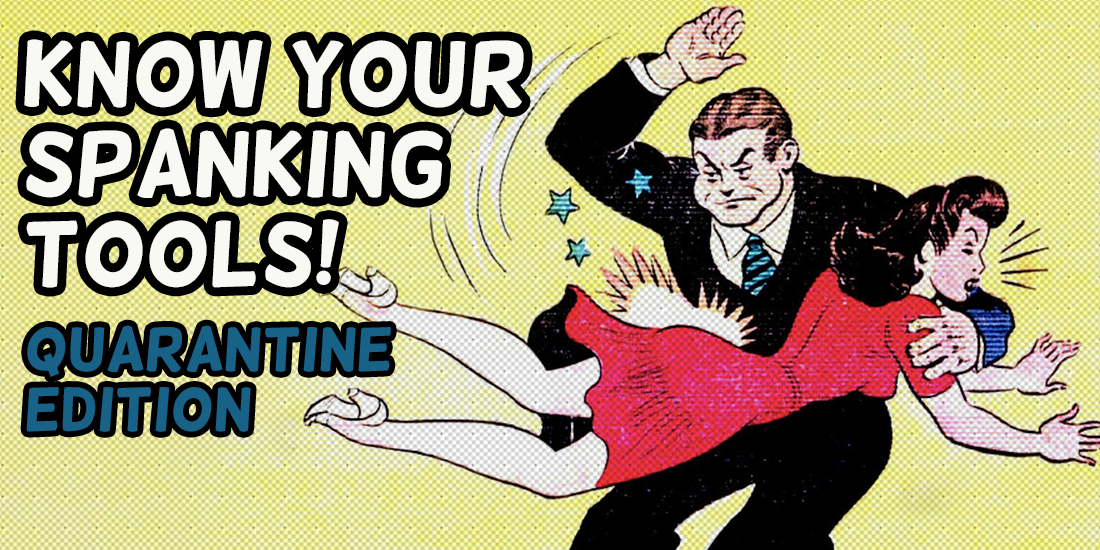 These are strange times we are living in but it's also the perfect time to do some exploring. Maybe you are new to spanking? Need some ideas of things to use without having to make a purchase? Here is a list of things you can use around your house to kick off some spanking fun!
Bare Hand
Even if you and your partner are quarantined in some shack in the middle of the woods you always have at least one hand to use. Personally, it's my favorite option because it's free and it gets the job done. Just make sure you wash your hands before and after. If Covid-19 has taught us anything it's that we weren't washing our hands enough before.
Belt
Let's be honest, most of us in quarantine gave up wearing really pants within the first few days. That means you should have more than one belt just laying around. Belts not only work as an excellent spanking tool but also can be used in plenty of other kinky ways (handcuffs, collar) You've got the time, use it!
Spatula
Taking a look at everyone's social media feeds these days it's clear we're all cooking more than we were before. While you're spending all that extra time in the kitchen you can find plenty of spanking tools. Personally I love a nice spatula, it's a nice beginner tool before you move on to something sturdier like a hairbrush or a paddle.
Wooden Spoon
If you're looking for something with a little more of a sting I highly suggest going into that drawer where your random cooking items are and breaking out a wooden spoon. Just make sure you wash it before you use it for stirring pasta again!
Hair Brush
I would say the hairbrush is a classic spanking tool. Stories of people being spanked with a hairbrush go back to medieval times and if you've ever watched spanking porn you've undoubtedly seen someone get spanked with one. It's important to remember two things, don't go too hard too fast and make sure you're spanking with the flat side down. That's a mistake you only make once!
A Switch
Want to spice up your daily walk (we're all taking daily walks right?) Should you find yourself by some trees maybe cut yourself a nice switch and bring it back home. Make sure you clean it (and wash your hands). You could even make it an adventure to find the perfect one should you have the time and energy.
This is just a beginner's list of tools you should be able to find around your house during this quarantine. Hopefully, this will make your day (and your cheeks) a bit rosier!