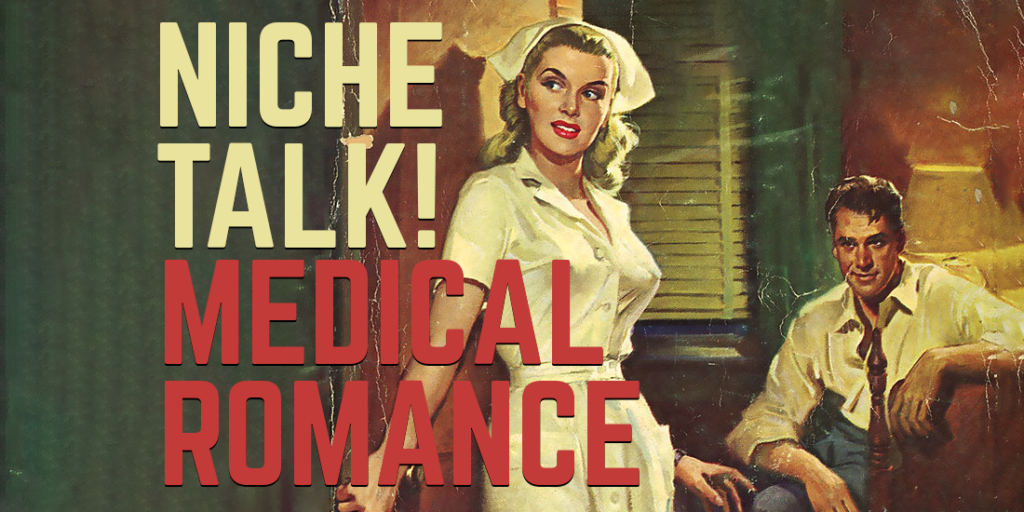 Hot Doctors! Sexy Nurses!
Medical Romance is about medical exams, procedures, and events. The sexual focus is usually on the person, usually a doctor, but there needs to be actual medical things happening at some point. It can't just be about two doctors on vacation they need to be doing doctoring things.
For the most part medical is usually straight erotica. There are however some gay and lesbian medical erotica, but it's a smaller audience. There's often overlap with nonconsent or pseudoincest. You might also want to do yourself a favor and google what tools doctors actually use in a hospital. It will make your romance seem more realistic and might even get your creative juices flowing!
How Popular Is It?
I would say Doctors and Nurses falling in love is a classic theme in books and television. Vice did an article about and aspect of if in 2019 (https://www.vice.com/en_uk/article/pa7aky/what-is-medical-fetish-gyno-exam-kink ) which means even the "darker" parts of the niche are leaking into the mainstream.Not a year goes by that network tv doesn't release a slew of new medical dramas. Now with all this COVID-19 business Doctors and Nurses are everyone's heroes. Will there be a slew of new Medical Romance when all this Covid business is over? It's hard to say right now but I wouldn't be surprised.
Examples!
Here is a list of 50 from Goodreads: https://www.goodreads.com/list/show/61684.Erotica_with_elements_of_Medical_Fetish